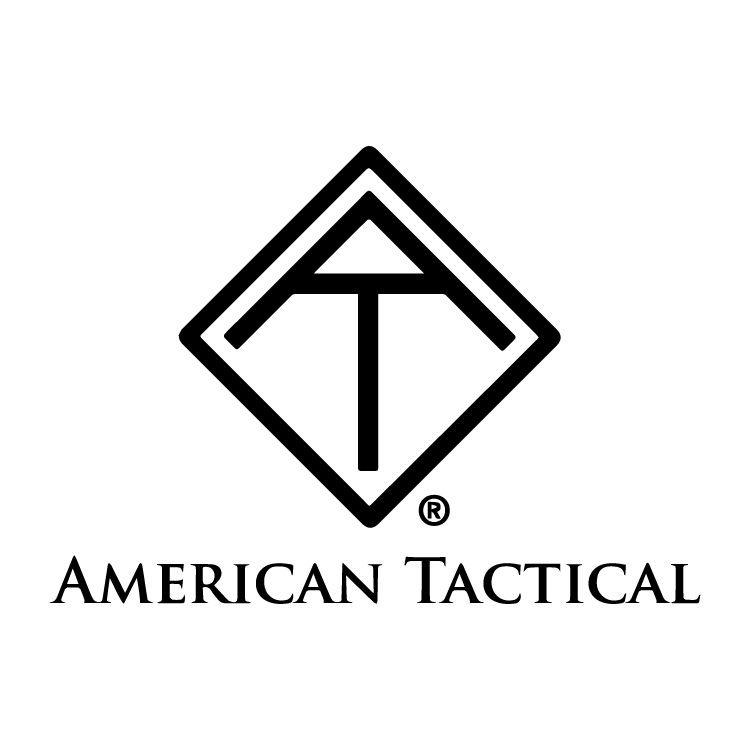 Who is American Tactical
450 Bushmaster Motion Graphics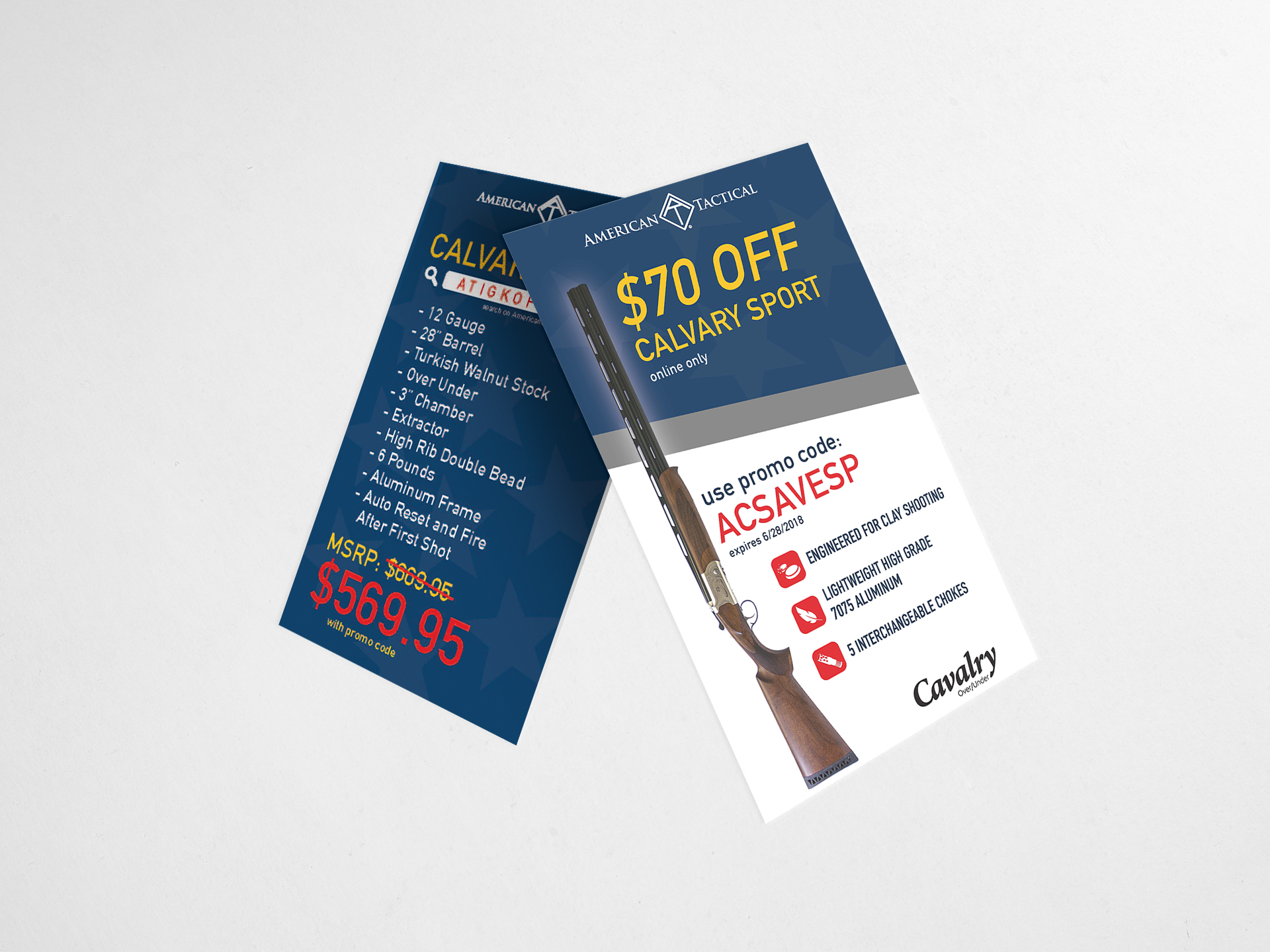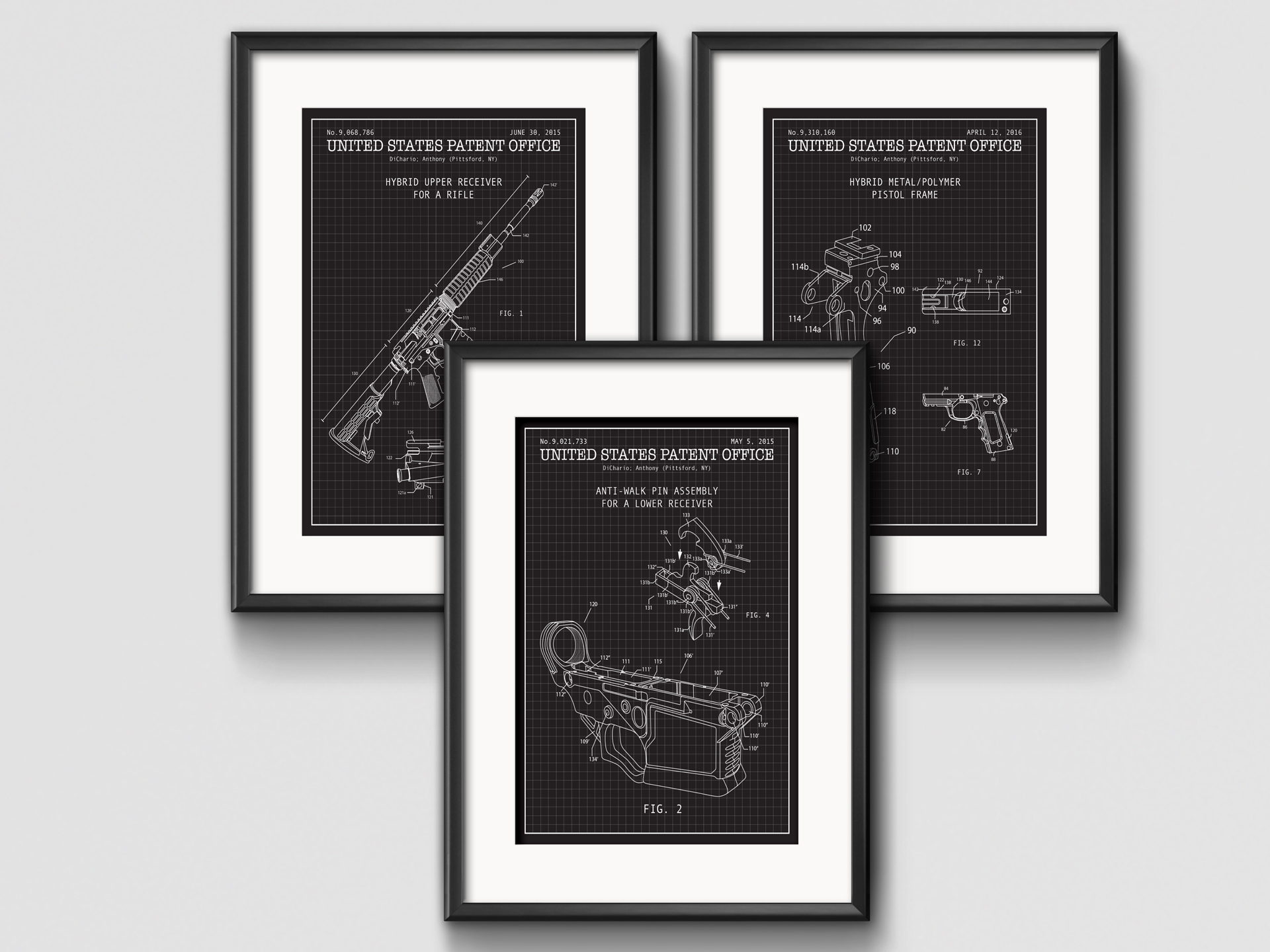 Marketing Design at American Tactical
Over the summer of 2018, I had the opportunity to intern as a designer on the marketing team at American Tactical Inc. While on the team I was able to plug right in and feel less like an intern and more like a fellow employee.
During this summer I professionally experienced:
Poster design
Layout design
Magazine spread design
Package design
Social media design
Social media management
Web banner design
Web store management
Constant contact email blast creation
Motion graphics
Vector line art
Video editing
Video recording
Commercial producing
Printer management
Trimming and refining the prints
Office Inventory
General office IT consulting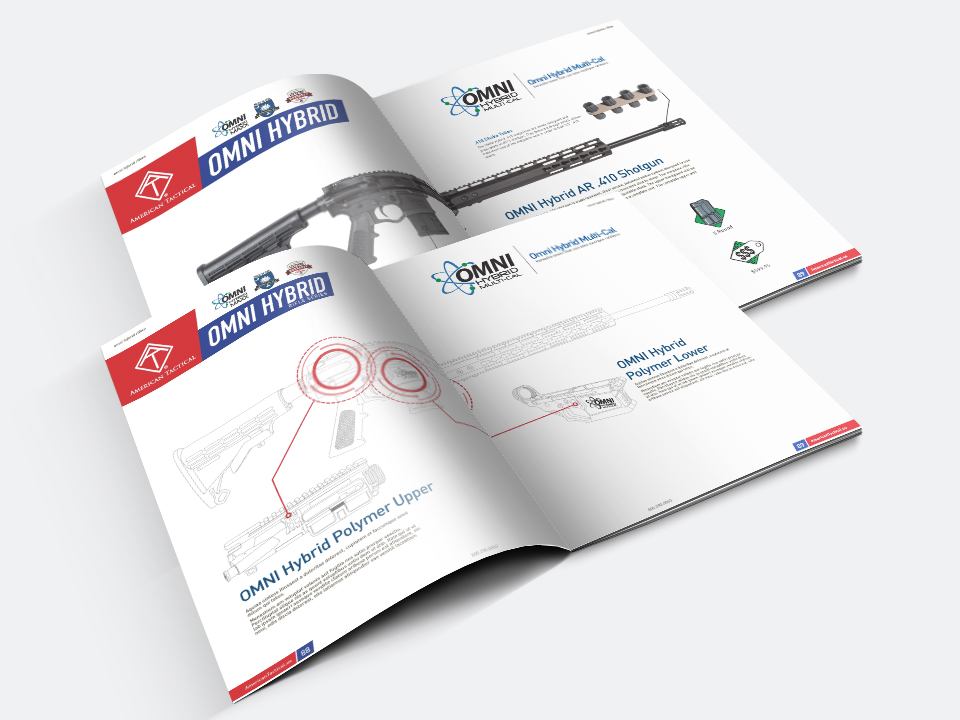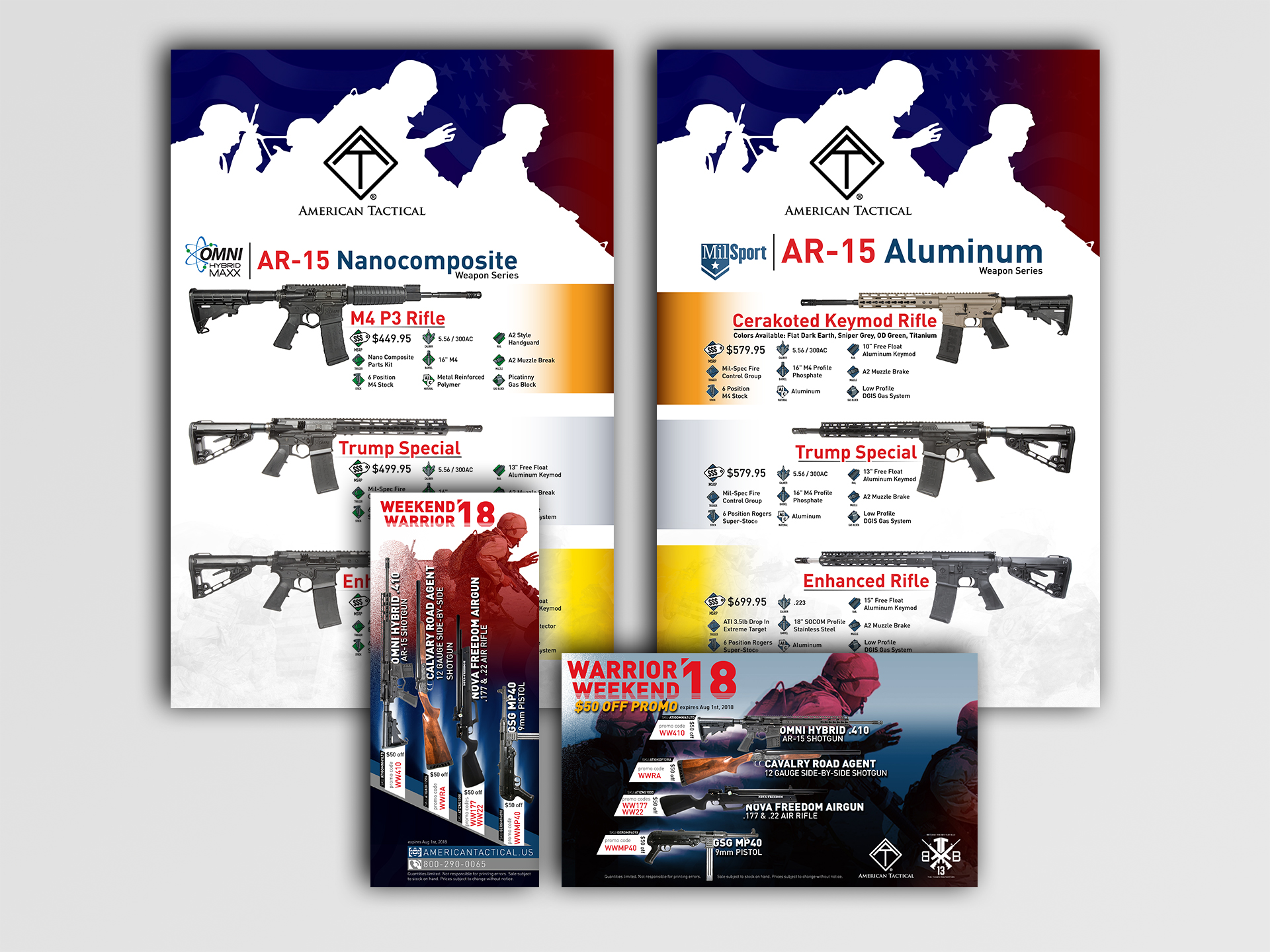 Because American Tactical Inc. produces firearms I was able to further practice safe shooting and firearm handling frequently. While firearms are certainly a controversial topic, I enjoyed the ability to experience firearms first hand and grow even more comfortable operating and being around them as they were a part of my every day experience, and I would recommend anyone, no matter their opinion on firearms, to have the same education and experience I had the opportunity to receive.